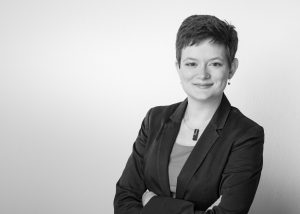 Department of Political Science
Johannes Gutenberg-University Mainz
Georg Forster-Building
Jakob-Welder-Weg 12
55128 Mainz
Office: 04-313
Phone: 06131-39-28150
Email: speyer@politik.uni-mainz.de
Office hours: Tuesday, 3pm – 4pm (please register via email!)
Teaching
WT 18/19:
ST 18: Introduction to International Relations (in English)
WT 17/18: Introduction to International Relations
ST 17: Seminar (BA): Introduction to International Relations
Research
Research Interests
Theories of International Relations
Normative Theories of International Relations
International Public Law
Norm Research
Identity in International Relations
Peace and Conflict Studies
Curriculum Vitae
Since 10/2017: Junior Research fellow and Lecturer at the Chair of International Politics (Prof. Dr. Arne Niemann), Department of Political Science, Johannes Gutenberg-University Mainz
11/2016-09/2017: Project coordinator for the Project Internationalisation of Political Science (funded by the Gutenberg Teaching Council), Chair of International Politics (Prof. Dr. Arne Niemann), Department of Political Science, Johannes Gutenberg-University Mainz
10/2014 – 10/2016: Master of Arts (MA) in International Studies/ Peace and Conflict Studies, Johann Wolfgang Goethe-University Frankfurt/Main, Masterthesis: Die Unwahrscheinlichkeit der Menschenrechte. Überlegungen zu einer individuellen Klagebefugnis auf internationaler Ebene (Supervisor: Prof. Dr. Nicole Deitelhoff)
07/2014 – 04/2016: Student Research Assistant at the Peace Research Institute Frankfurt (PRIF) for the research projects One-Sided or Balanced: Which Post-Civil War Order Secures the Intrastate Peace? (Dr. Thorsten Gromes/ Prof. Dr. Lothar Brock) and Salafism in Germany (Prof. Dr. Harald Müller/ Prof. Dr. Christopher Daase).
10/2010 – 03/2014: Bachelor of Arts (BA) in Governance and Public Policy – Staatswissenschaften, University of Passau
02/2013 – 02/2014: Project Assistant for the multinational Project Tunisia in Transition (funded by the German Academic Exchange Service, DAAD), Chair of International Politics (Prof. Dr. Bernhard Stahl), University of Passau
10/2012 – 02/2013: Student Teaching Assistant for Macroeconomics, Chair of Economic Theory (Prof. Dr. Johann Graf Lambsdorff), University of Passau
Awards and Scholarships
Grantee of the Evangelisches Studienwerks Villigst e.V.
Grantee of the German Academic Scholarship Foundation (Studienstiftung des deutschen Volkes)
Publications
Articles (anonymously peer-reviewed)
Speyer, Johanna (2018 forthcoming): Das Gegenteil von gut ist gut gemeint: Wie ein Weltmenschenrechtsgerichtshof die Menschenrechte schwächt, in: Zeitschrift für Internationale Beziehungen 25:2.
Stockemer, Daniel; Niemann, Arne; Rabenschlag, Johannes; Speyer, Johanna; Unger, Doris (2018): Immigration, anti-immigrant attitudes and Eurosceptism: a meta-Analysis, in French Politics 16:1, 328-340.
Niemann, Arne/ Speyer, Johanna (2018): A Neofunctionalist Perspective on the 'European Refugee Crisis': the Case of the European Border and Coast Guard', in: Journal of Common Market Studies, 56:1, 23-43.
Working Papers
Speyer, Johanna; Niemann, Arne (2018): Images of a Divorce. External Perceptions of Brexit in the USA and their Influence on Transatlantic Relations. Mainz Papers on International and European Politics Nr. 19, online available at: https://international.politics.uni-mainz.de/mpiep-no-19/.
Conference Papers:
And the Walls kept tumbling down...What Poland's and Hungary's defiance means for the future of the EU; 13th Conference of Young Researchers in IR "Security, Economy and Society. Theories and Issue Areas of International Relations", Tutzing, 20-22 April 2018. Paper also presented at the Graduate Conference "A Changing EU in a Changing World", Mainz, 3-4 May 2018.
Images of a Divorce. External Perceptions of the Brexit in the USA and their influence on Transatlantic Relations (with Arne Niemann); 59th Annual Convention of the International Studies Association "Power of Rules and Rule of Power, San Francisco, 4-7 April 2018.
Die Unwahrscheinlichkeit der Menschenrechte. Überlegungen zu einer individuellen Klagebefugnis auf globaler Ebene; Fünfte offene Sektionstagung der Sektion "Internationale Beziehungen" der Deutschen Vereinigung für Politikwissenschaft, Bremen, 4.-6. Oktober 2017.
What we are (not) – Russia as Europe's constitutive other; with Bernhard Stahl. Jean-Monnet Workshop "Approaching EU-Russia Relations differently", Johannes Gutenberg-Universität Mainz, 11.-12. April 2014.