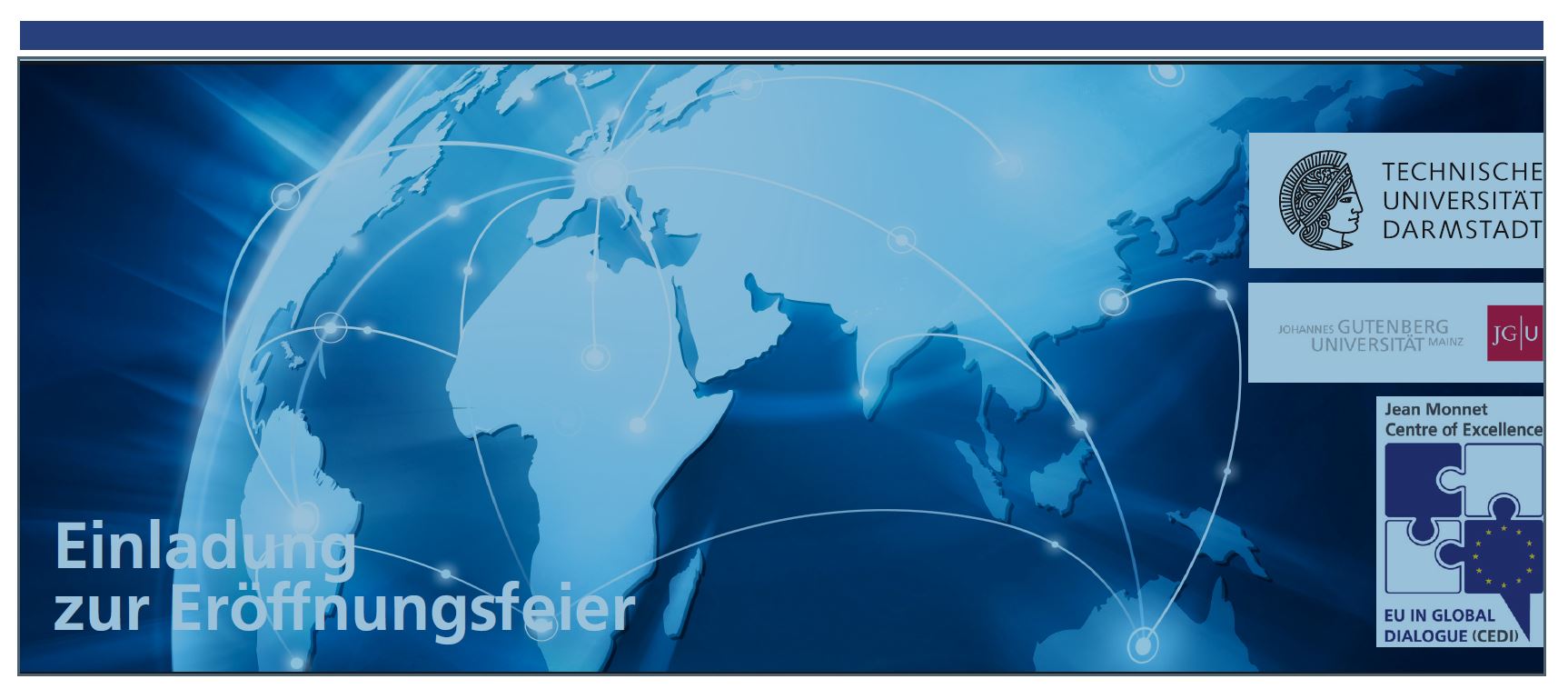 The Jean Monnet Centre of Excellence was selected for funding in July 2015 as part of a highly competitive selection process by the European Commission. Jean Monnet Centres of Excellence combine the expertise and skills of high-level experts and contribute to the development of synergies between the various disciplines and resources in the field of EU studies and the development of joint transnational activities and structural links.
The Jean Monnet Jean Monnet Centre is headed by Jean Monnet Professor Dr. Michèle Knodt (TU Darmstadt, Director) and Jean Monnet Professor Dr. Arne Niemann (JGU Mainz, Co-Director). Thus, the Centre will also contribute the strategic partnership between the TU Darmstadt and the JGU Mainz.
We look forward to your application until December 7, 2015 by e-mail to knodt@pg.tu-darmstadt.de.